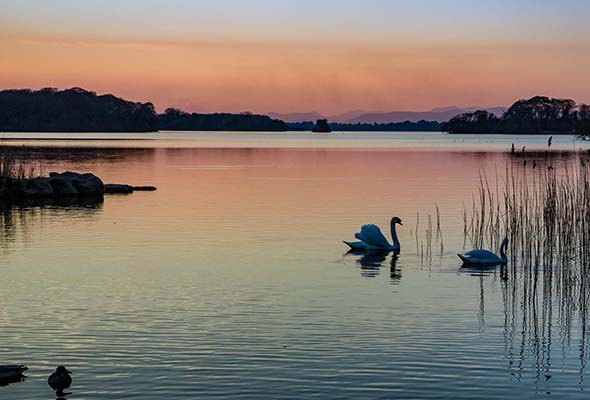 Swans gathering on the Lower Lake in Killarney near Ross Castle, there are beautiful walks nearby to the Old copper Mines and Library point. Boat trips are also available here to Innisfallen Island and Abbey or a covered over boat around the Lakes. 
We recommend taking an open boat to O'Sullivan's Cascade and stopping off at Innisfallen Island and the beautiful Abbey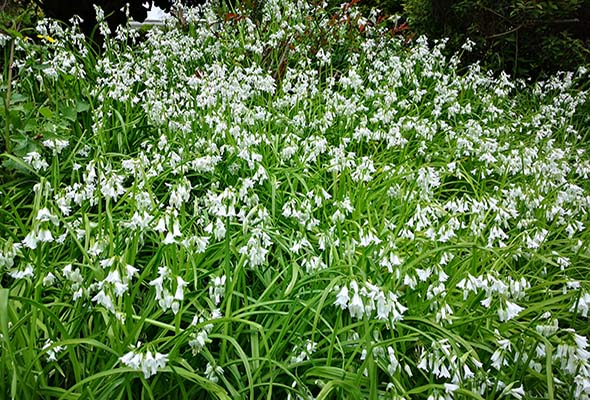 Just Living Is Not Enough
Its time to get out and walk through the Wild Garlic and Bluebells all over Killarney and the National park, beautiful smells of Springtime with all the vegetation coming to life.
We recommend walks on Ross Island and between the turn to Muckross Church and Muckross Abbey to see the best Bluebells and wild Garlic blooms.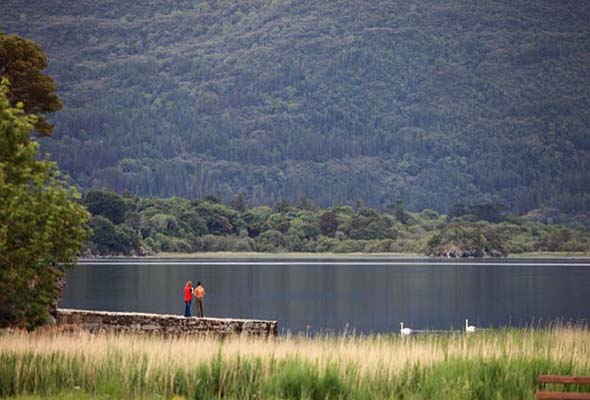 Changing colours in the National Park, dormant Reeds greening up, the leaves are looking fresh, its a fantastic time in the park.
We like Muckross Gardens, the walk to Dinis Cottage and the Derrycunnehy Oak Woods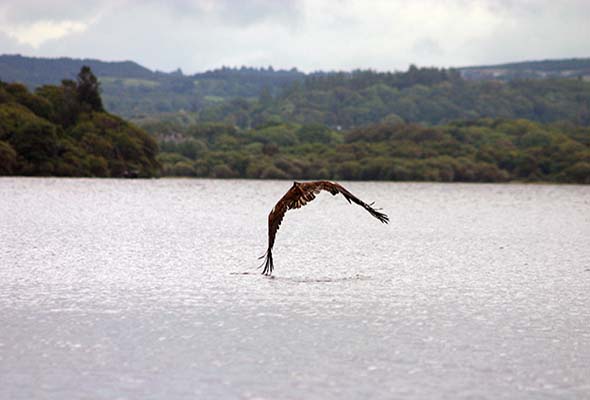 Birds are nesting, we have a pair of White Tailed sea eagles on the Lower lake in Killarney and have been there for over 5 years now.
Best way to see them is by getting a boatman / woman at Ross Castle pier to go our near the Island, access to the Island is restricted but you can see them from a distance
We wil be adding more to this page in the near future